The son of a brewer,
Anders Leonard Zorn
was born near Mora in Sweden in 1860 and showed some incredible artistic talent at a very young age.
He started to produce animal sculptures in wood which he used to paint with grape or strawberry juice and worked at 15 as a carpenter after the death of his father. In 1875, some brewers enabled him to join the Academy of Stockholm and Anders started to study sculpture before producing some watercolours.
Zorn left the Academy in 1881 and left for Spain when he produced many watercolours. The following year he was in London and stayed there until 1884 after exhibiting his works at the Royal Academy and at the Royal Institute of Painters in Water-colour.
Zorn went afterwards to Lisbon and Madrid where he painted the portraits of several members of the Portuguese and Spanish aristocracies. He returned to Stockholm in 1885 and married Miss Emma Lamm with whom he went on a honeymoon in Hungary and Turkey where he fell seriously ill.
Remaining in Sweden, he made frequent trips to Spain, North Africa and England. He exhibited a painting, « Fisherman in Saint-Ypres», at the Paris Salon of 1888 and the portraits of the ballet dancer Rosita Mauri and the writer Antonin Proust, which earned him some considerable success. In 1890 he was asked to paint his portrait by the Museum of Florence and produced many interesting works during the following fifteen years.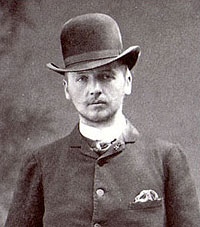 Zorn also continued to work as a sculptor while he met some extraordinary success during a trip to the U.S in 1892. The Swedish artist painted over 60 portraits during his six visits to the U.S and was much acclaimed at the 1900 Paris Universal Exhibition during which he was awarded the French Legion of Honour.
Zorn, who had a flat in Paris between 1888 and 1896, showed much interest in the works of Degas, Renoir and Rodin who became his friend. Back in Sweden he collected many works of art and notably produced many paintings of nude female peasants and scenes showing women in their national costumes.
He also worked in Stockholm and produced many portraits there and visited Paris again in 1906. His best paintings, now much in demand throughout the world, are in fact his exquisite realistic nudes. He died in Mora in August 1920.
Note: It's difficult to find books on the wonderful Swedish artist Anders Zorn. However, I've discovered the Swedish
Zorn Museum
online where they offer more Zorn books than anywhere else. Unfortunately, most are not in English. Most of the links to the books below take you directly to the Zorn Museum shop.